Thick Soled Bathroom Anti Slip Couple Slippers
Product Detail
Product Tags
| | |
| --- | --- |
| Item Type |  Bathroom slippers |
| Design |  Foot covering |
| Function |  Non-slip |
| Material |  EVA |
| Thickness |  Normal thickness |
| Color |  Black, white, pink, green |
| Applicable gender |  Both male and female |
| Fastest shipping time |  Within 3 days |
Introducing our Thick Soled Non Slip Bathroom Slippers - the perfect addition to any home where safety and comfort are top priorities in everyday life. Designed for use in the bathroom, these slippers feature anti-slip features to ensure you walk confidently on slippery surfaces.
These slippers are made of high-quality EVA material for comfort and durability, and the normal thickness ensures your feet will be cushioned and protected. The covered feet also add an extra layer of protection to keep your feet clean and dry as you move around the house. 
We offer slippers in a variety of colors - black, white, pink and green - so you can choose the color that best suits your style and preferences. Not only that, but these slippers are unisex and a great addition to any home.
Ordering is simple and straightforward - we guarantee the fastest delivery time, your order will arrive within 3 days. Additionally, our customer service team is always ready to answer any questions or concerns you may have about our products.
1. Not afraid of slopes
Technology prevents slipping and provides strong grip. Not easy to slip, suitable for various scenarios.
2. Integrated molding
EVA integrated molding process, durable and non adhesive.
3. Cool and not stuffy feet
Breathable upper, dry and cool, allowing feet to breathe freely.
4. Thick bottom design
Tall and slimmer, full of confidence.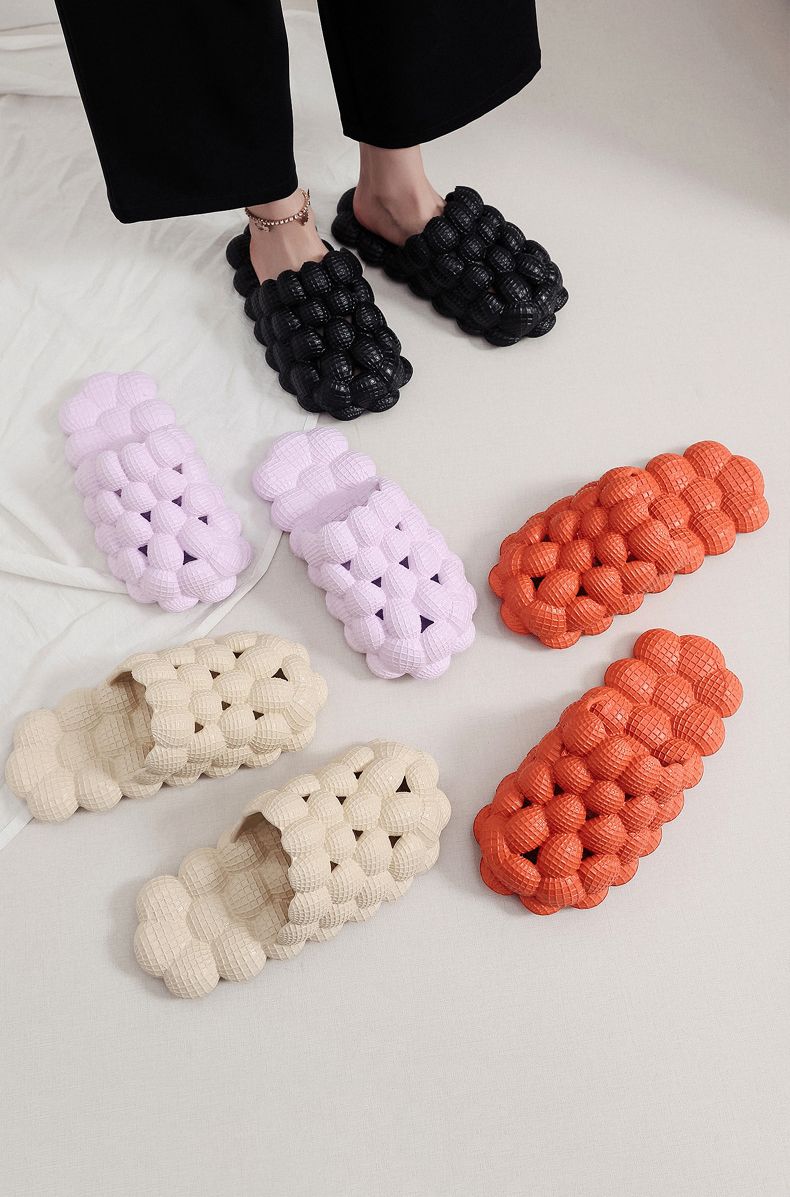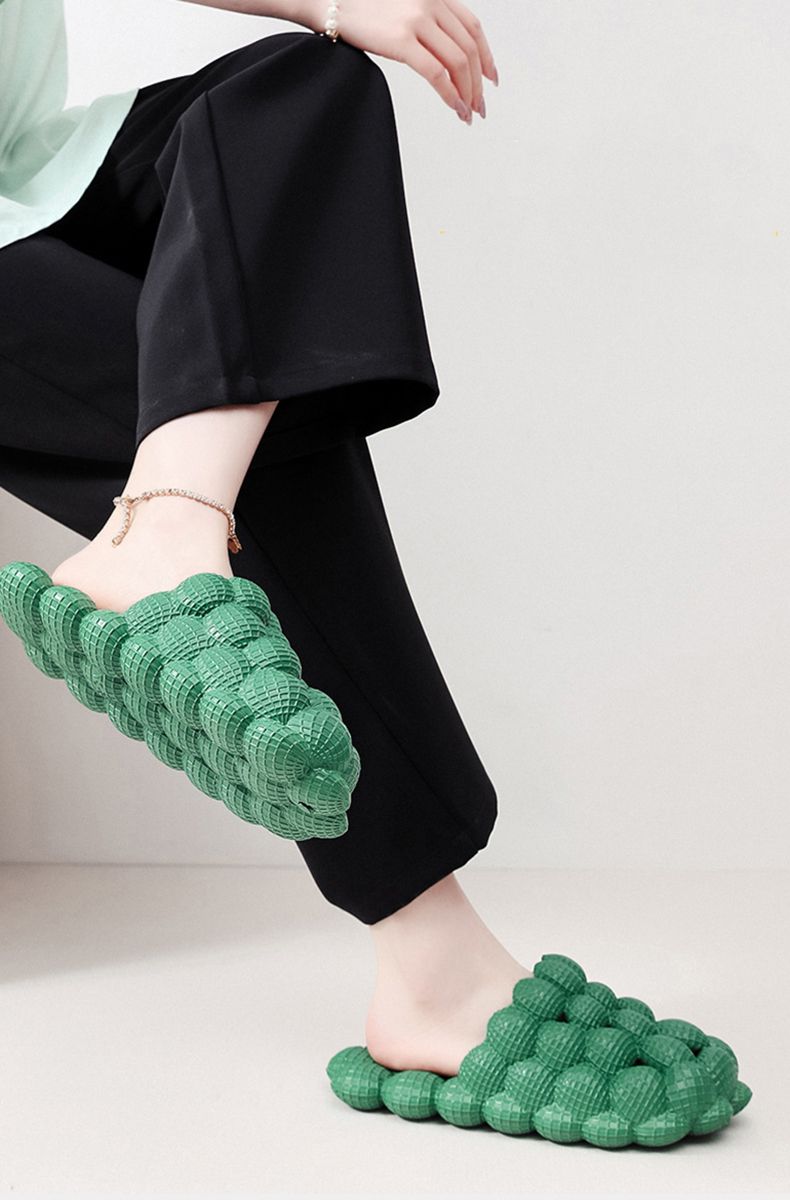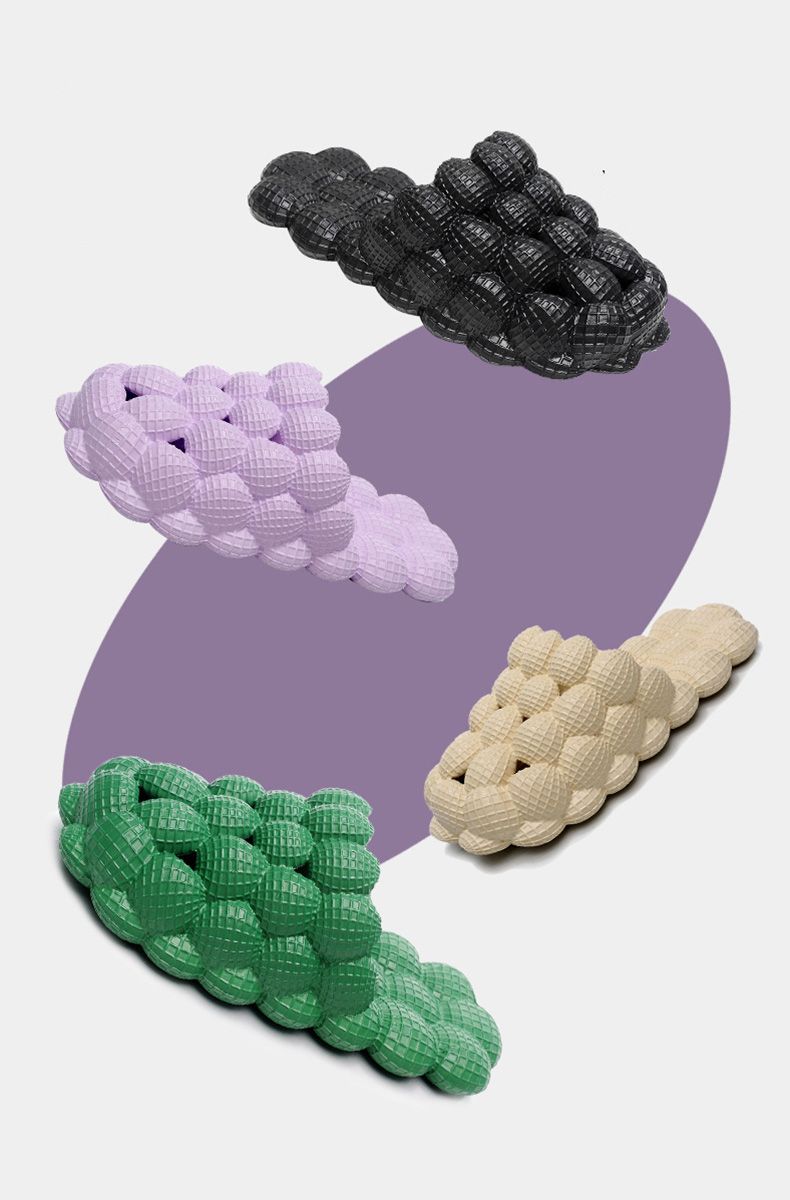 1. Do these slippers come in different sizes or colors?
Yes, these slippers are available in various sizes and colors to suit different preferences and needs. Whether you're looking for a bold and colorful style, or a classic and understated design, you're sure to find the perfect pair of Wholesale Platform Non Slip Couple Slippers to suit your personal style.
2. What kind of slippers do you buy wholesale?
Wholesale slippers come in a variety of styles including open toe, open toe, plush, slip on and more. Some wholesalers specialize in specific types of slippers, such as spa slippers or luxury slippers.
3. What material are slippers made of?
Slippers can be made from a variety of materials including cotton, microfiber, wool, and synthetics. High-end slippers may be made of leather or other luxurious materials.
4. Can I order custom branded slippers for my business?
Yes, many wholesale slippers suppliers offer the option of adding custom branding or logos to the slippers. This can be a great way to promote your business or brand.
---
Previous:
Summer Anti Slip Coconut Sandal
---